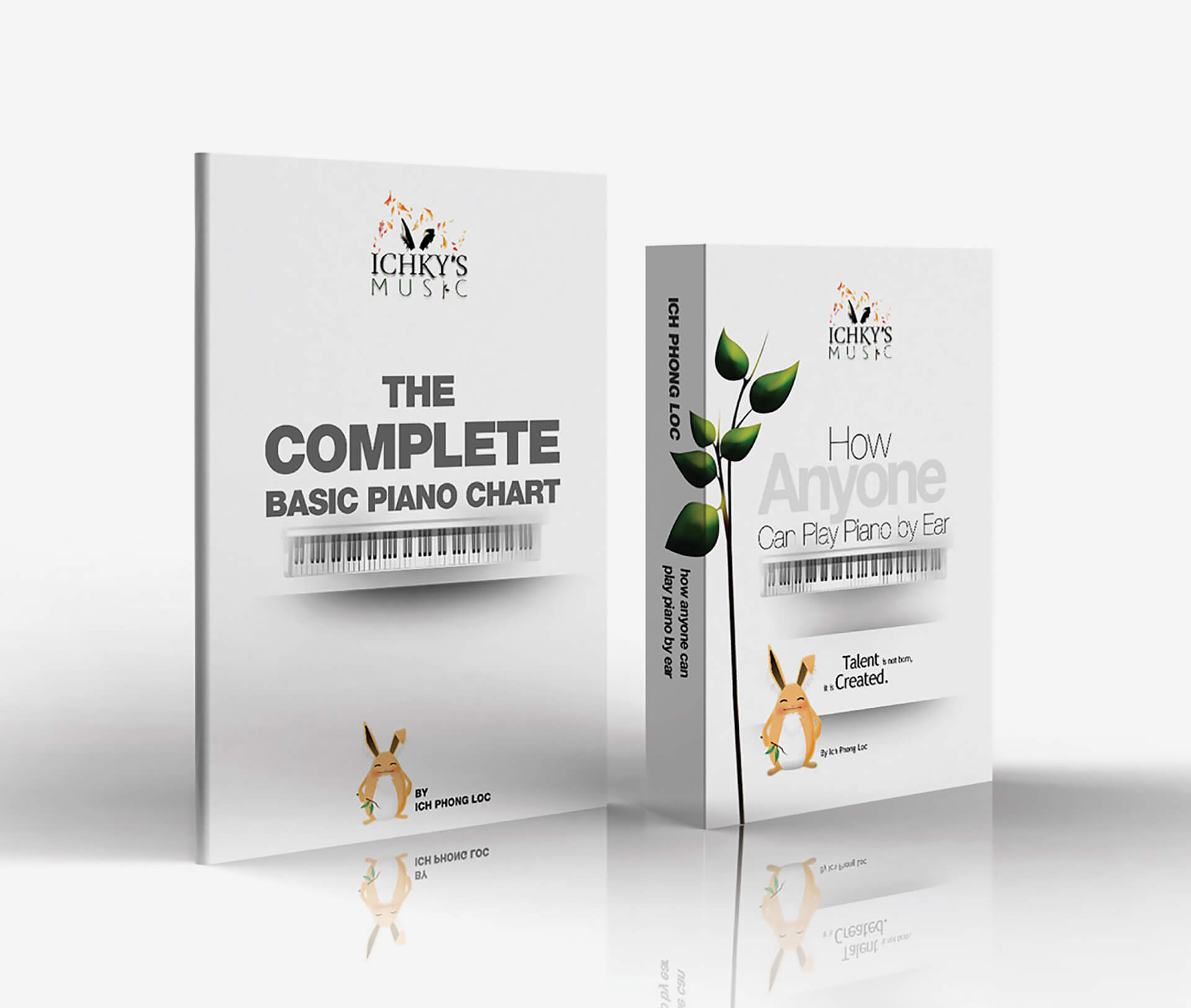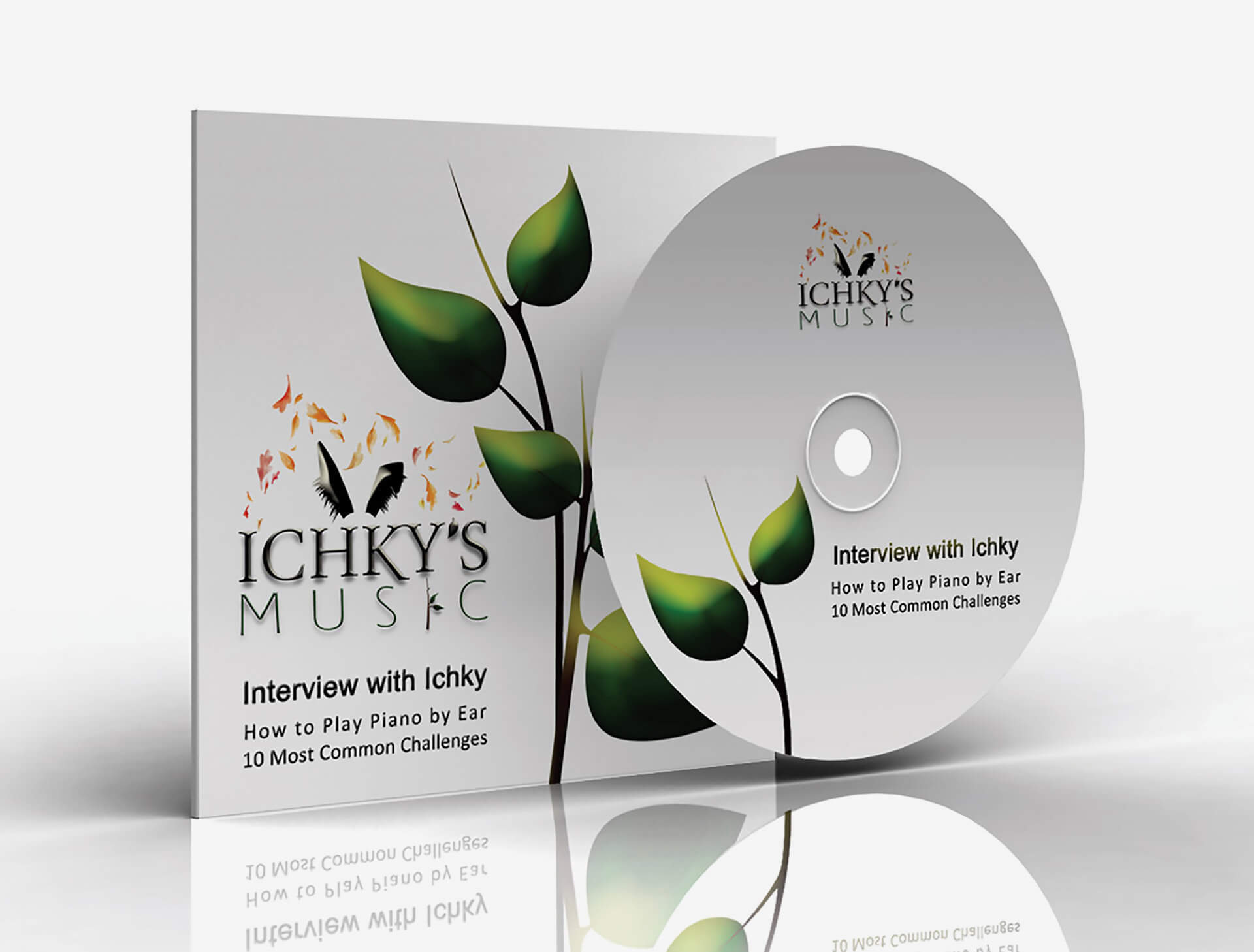 Ichky's Music books and CD
The brand Ichky's Music is a platform used to teach users how to play piano by ear and a place for fan's of Ichky, the pianist and tutor to catch up on his latest performances and be notified of tour dates. This project involved constructing and developing the Ichky's Music brand. The client wanted a clear theme running throughout the brand with the use of a mascot. The client wanted the brand to encompass the key ethos of learning which is to "be positive, hopeful and curious".
The client wanted visuals for downloadable items on the website. Renderings were made in Rhinoceros and Keyshot 2 to illustrate the products for sale. Minimalist designs were created to emphasise the simplicity of learning with Ichky's Music. Designs for The Complete Basic Piano Chart 8.5 x 11 book, How Anyone Can Play Piano by Ear 6 x 9 book 4 Single sized jewel case and printed disc.
Customer: Ichky's Music
Categories : branding, graphic design
Skills : graphic design