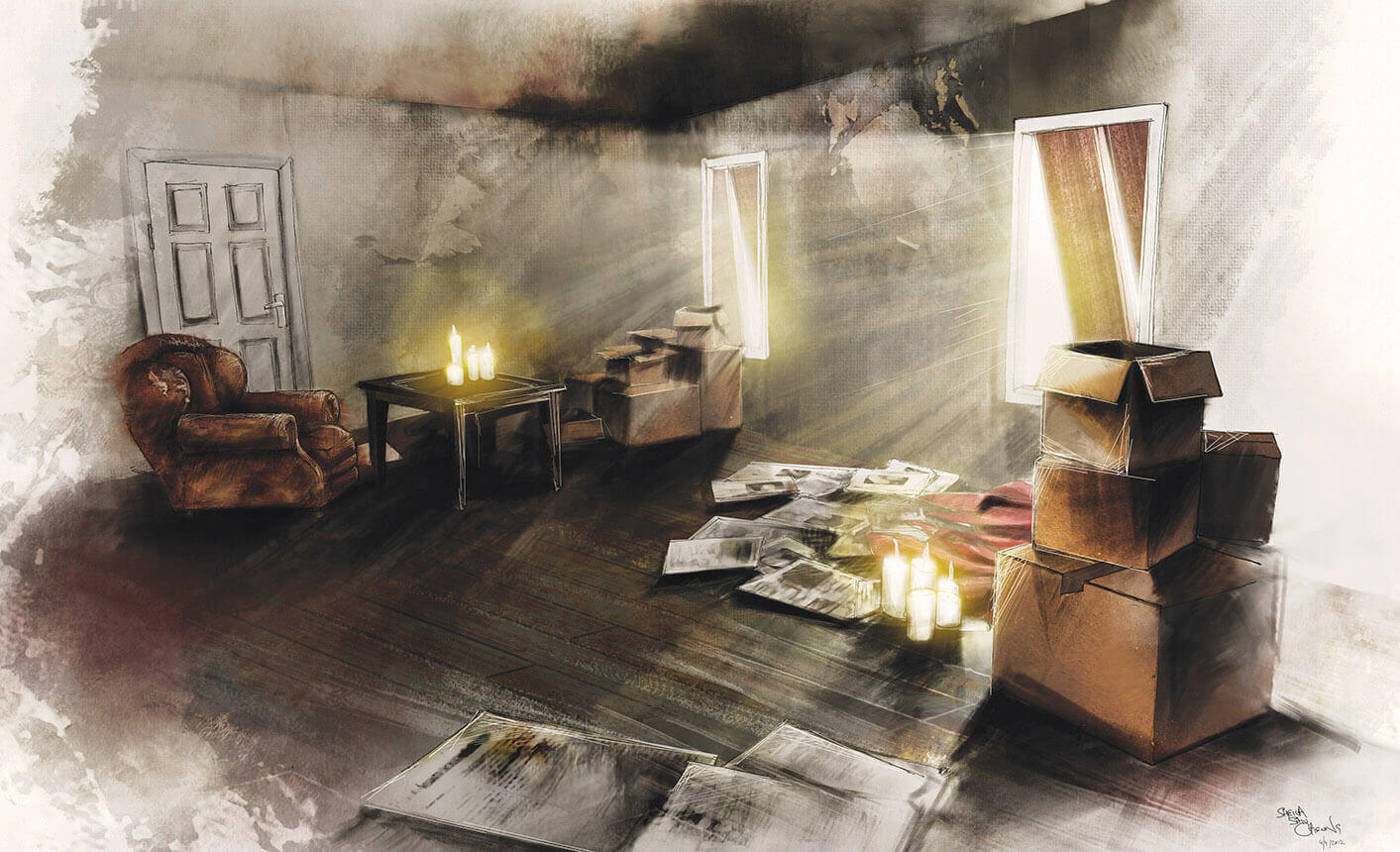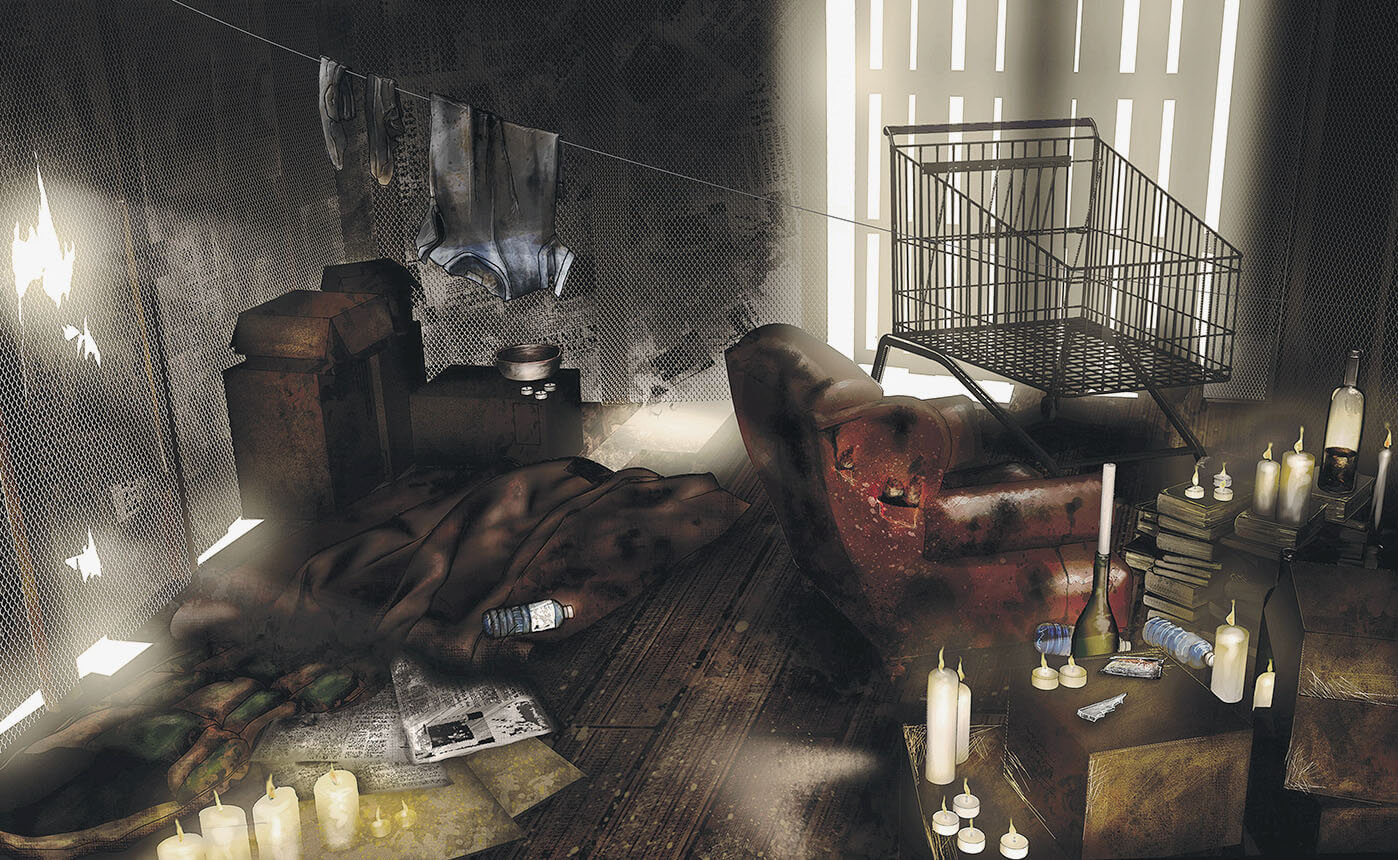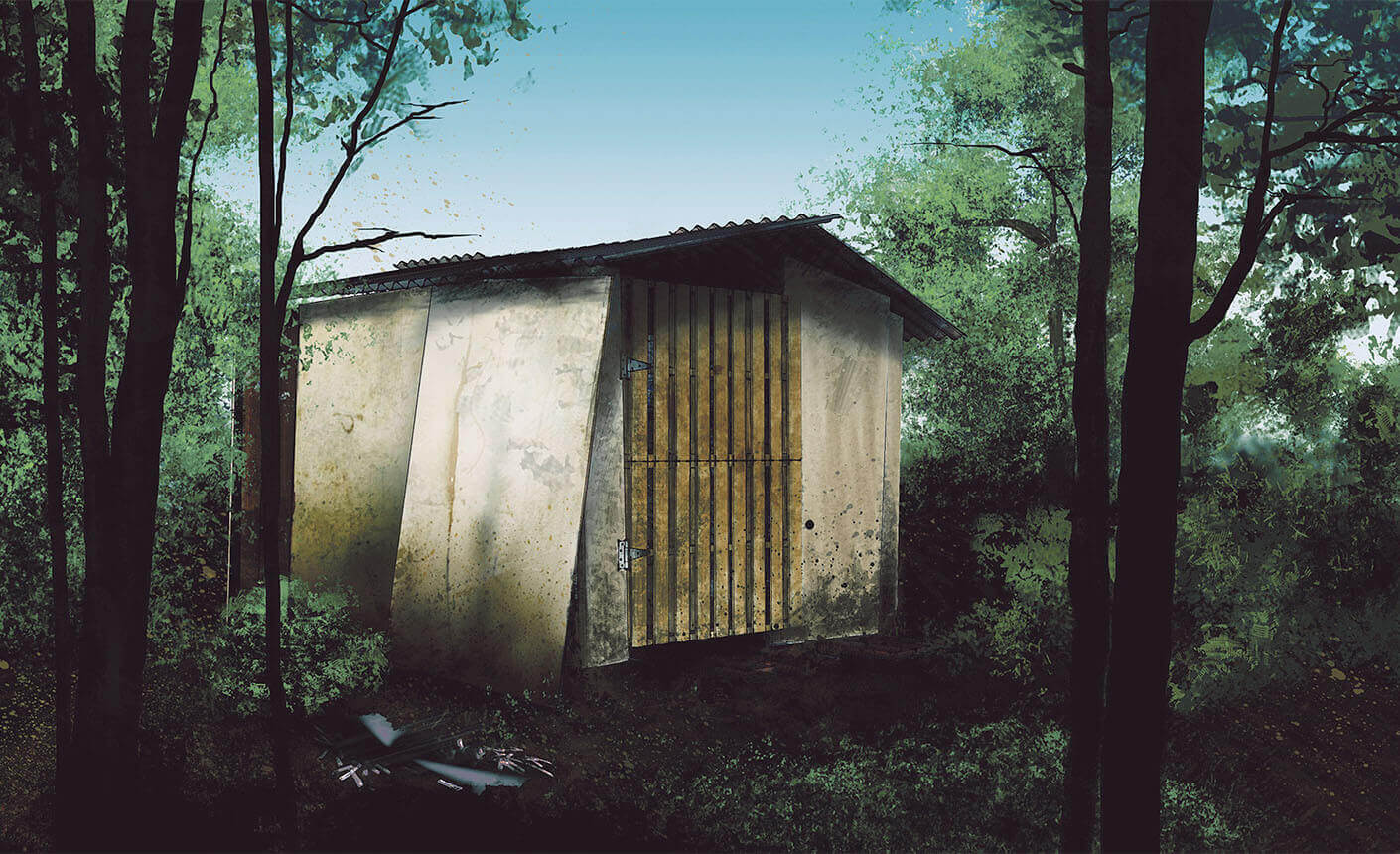 Life Outside concept art
The film production company, Goliath Studios, needed visuals for their movie Life Outside. Where the story follows the life of a homeless man.
The initial artwork was created through working closely with the director and the film script. The main emphasis was on the atmosphere and how it was a direct representation of the protagonist's way of life and way of thinking. Illustrations drawn in Photoshop.