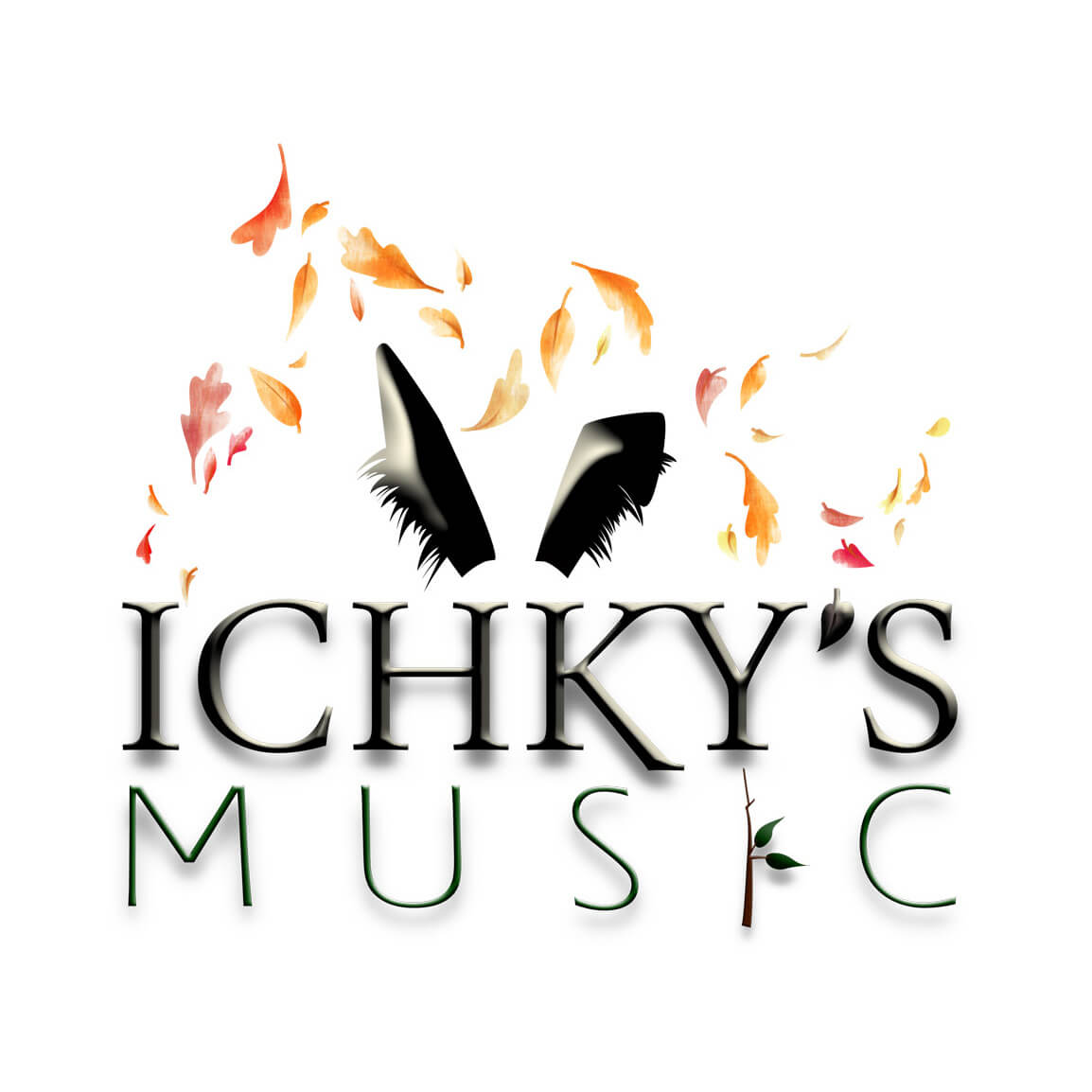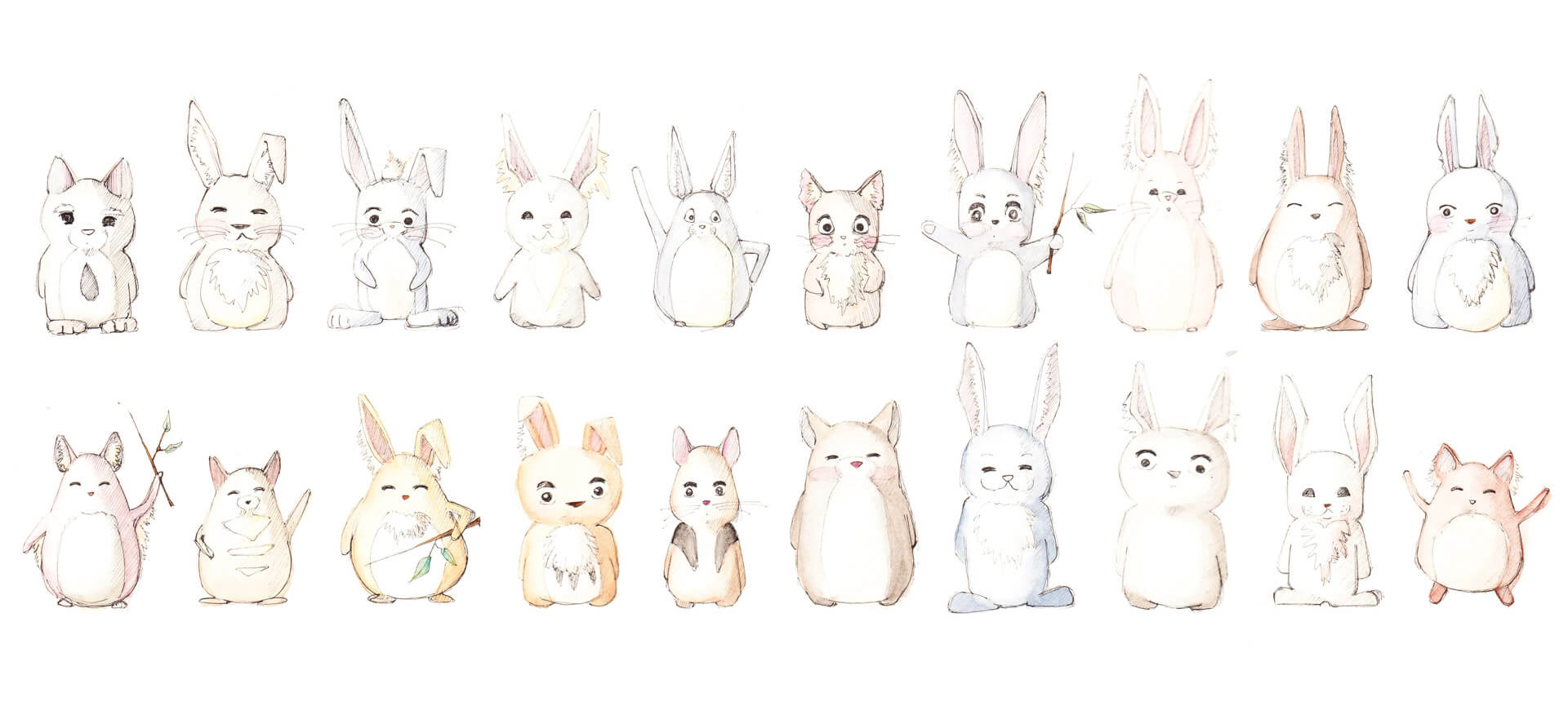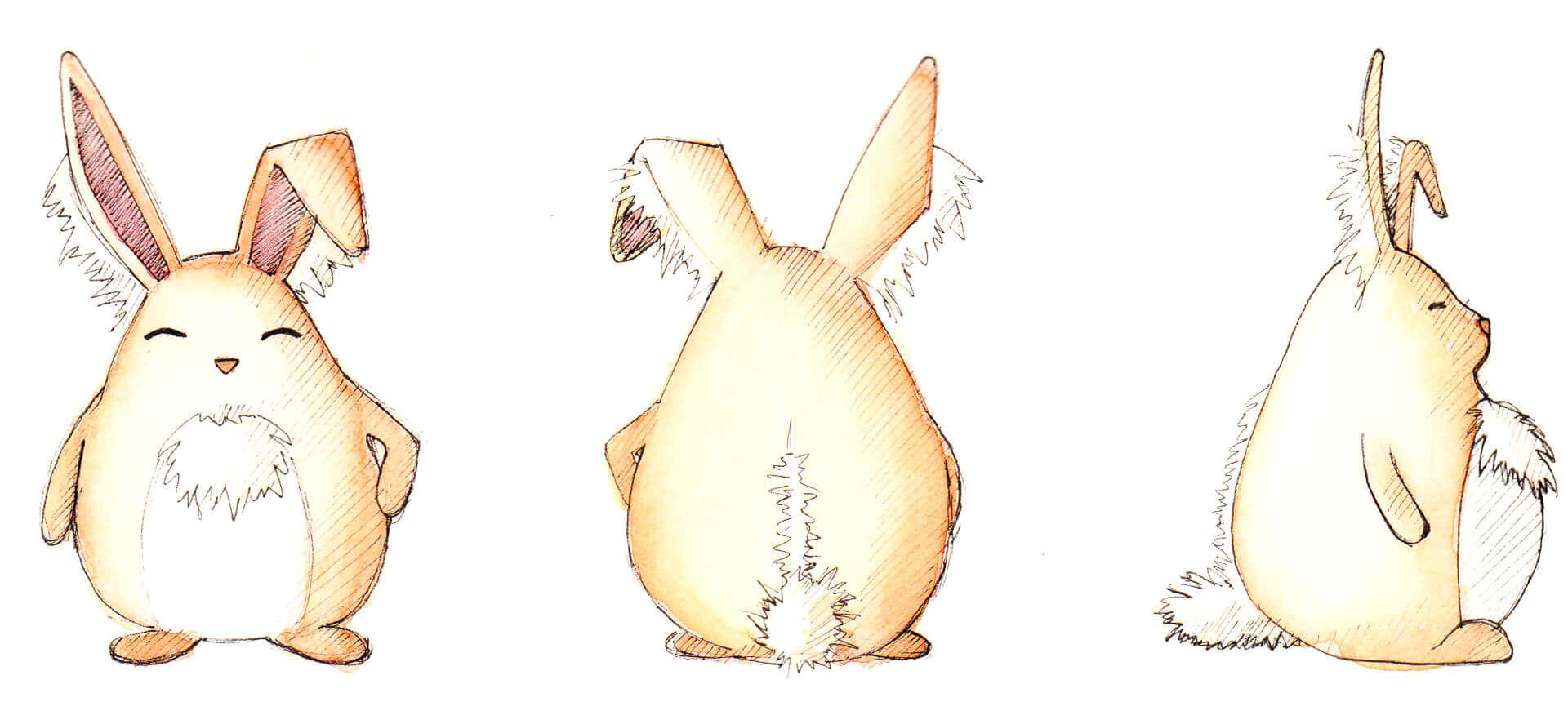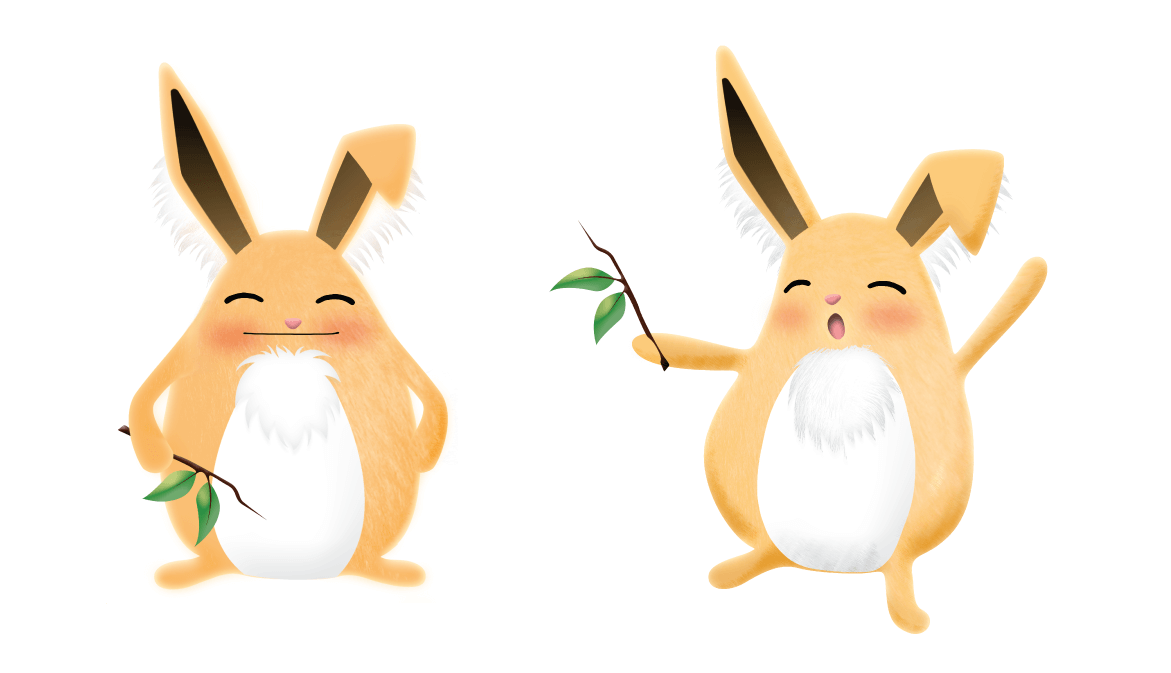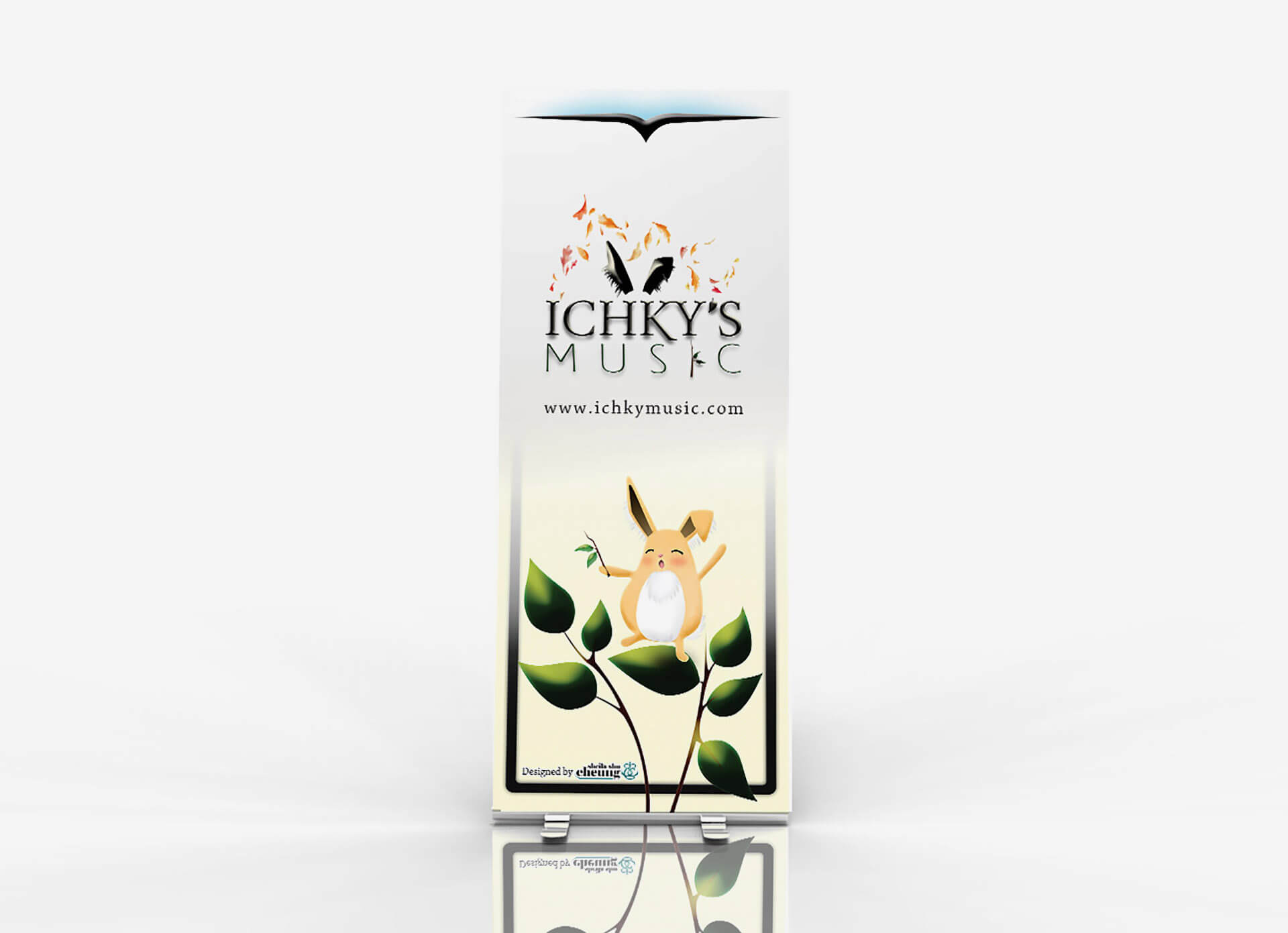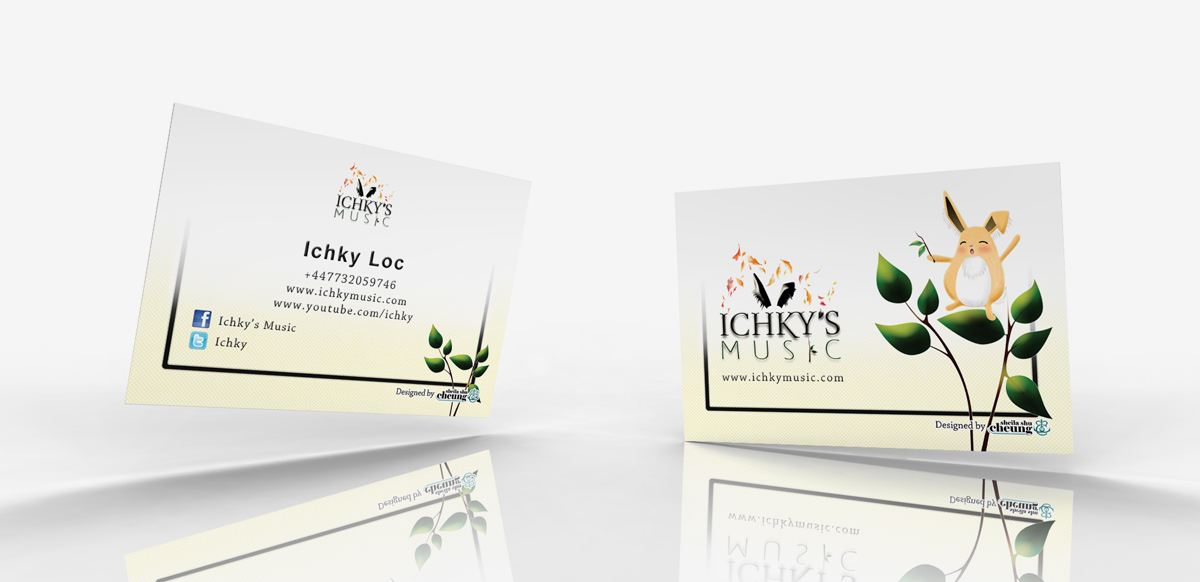 Ichky's Music
The brand Ichky's Music is a platform used to teach users how to play piano by ear and a place for fan's of Ichky the pianist and tutor to catch up on his latest performances and be notified of tour dates.
This project involved constructing and developing the Ichky's Music brand. The client wanted the brand to encompass the key ethos of learning which is to "be positive, hopeful and curious" and how natural it would be to learn to play music.
The storytelling starts with the logo, it features the mascot's bunny ears and sets the scene by hints of natural elements – the leaves in the wind and the twig. The client wanted a clear theme running throughout the brand with the use of a mascot. A range of woodland characters were illustrated on paper and coloured in watercolour to present to the client. The client picked the features he liked and the final character design for the mascot was created.
Roll up vinyl banner stand 800mm x 2000mm. 4 colour CMYK printing. Designed in Photoshop.
Front and back of Ichky's Music business card for the client Ichky Loc. Printed on 240 gsm, matt finish, white card stock. UK standard size 85mm x 55mm. Designed in Photoshop.
Customer : Ichky's Music
Categories : branding, graphics, print
Skills : branding, graphic design, artworking, illustration