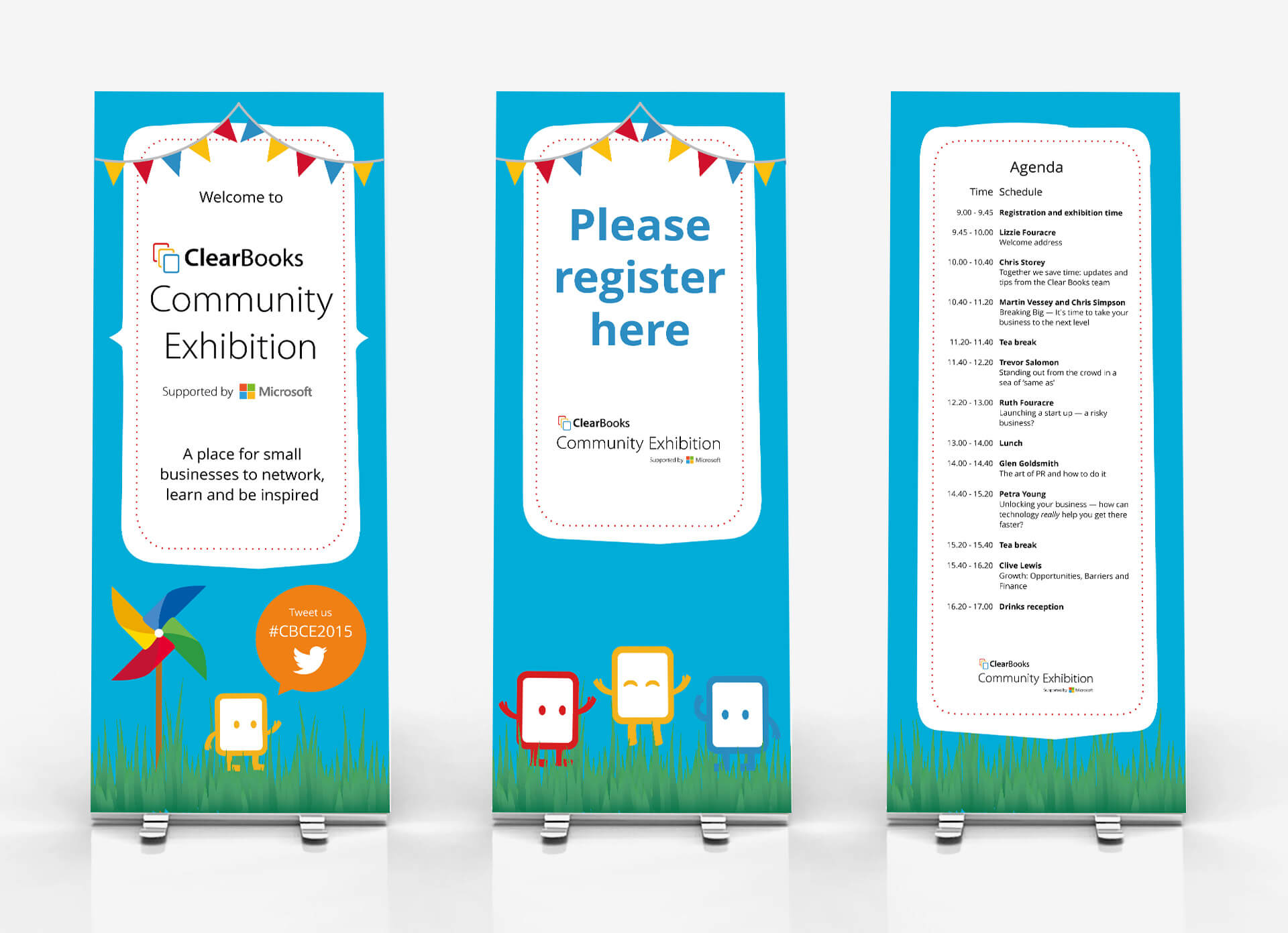 Clear Books exhibition banners
Clear Books Community Exhibition (CBCE) was a one-day event held at Microsoft's headquarters during February 2015. The event aimed to provide a space for Clear Books customers to network, listen to presentations and exhibit their business.
Signs were needed to guide visitors around the venue, remind them of the day's agenda and mark specific locations. There was a registration area, an area to receive help from accountants and another area for general Clear Books usage enquiries.
The design of the banners needed to follow on from the event's website.
Customer: Clear Books
Categories : branding, graphics, print
Skills : artworking, graphics